Different brands available
When you're looking to enhance your home cinema experience, the benefits of a home theater are undeniable. Imagine yourself, comfortably seated in your living room, immersed in incomparable sound and visual quality.
With access to several renowned brands, you benefit from exceptional acoustics, worthy of the greatest halls. Brands such as Marantz, Anthem and others are renowned for their precision sound, offering total immersion. When it comes to audio quality, opt for rich, detailed sound reproduction, ideal for demanding music lovers. And what about the visual quality? Epson, leader in projectors, transforms your room into a real cinema. Their projectors deliver crisp, bright, colorful images. By combining the products of the different brands we offer, you can be sure of an unrivalled home cinema experience.
So why settle for less when you can have the best at home? Enjoy cinema like never before, surrounded by your loved ones, in the comfort of your own home.
Advice from professionals
5-star testimonials galore
Come and listen in person!
Trying out home theater systems in a store like ours before you buy offers several crucial advantages to ensure an optimal visual and sound experience.
Personal cinematic experience: How you feel is subjective and can vary from person to person. In-store testing of home theater systems allows you to judge visual and sound quality for yourself, according to your own preferences.
Room acoustics: Our store has dedicated demonstration rooms that simulate different domestic room acoustics. This gives you an idea of how home theater can look in your home.
Direct comparison: In our store, you can directly compare several models of home theater systems with a quick change of source, which is invaluable for distinguishing the nuances between different pieces of equipment.
Expert advice: Our specialized audiovisual sales staff can provide valuable information, answer your questions, and guide you in your choice according to your needs and budget.
Understanding size and aesthetics: Online photos can sometimes be misleading. Seeing home theater systems in person allows you to assess their actual size and see how they might fit into your space.
Avoid returns: Testing before you buy can reduce the risk of being dissatisfied with your purchase, avoiding the hassle and expense of returning goods.
In the age of e-commerce, where everything is just a click away, the importance of a direct visual and aural experience cannot be underestimated, especially for products as subjective and nuanced as home theater equipment.



Images of our products and store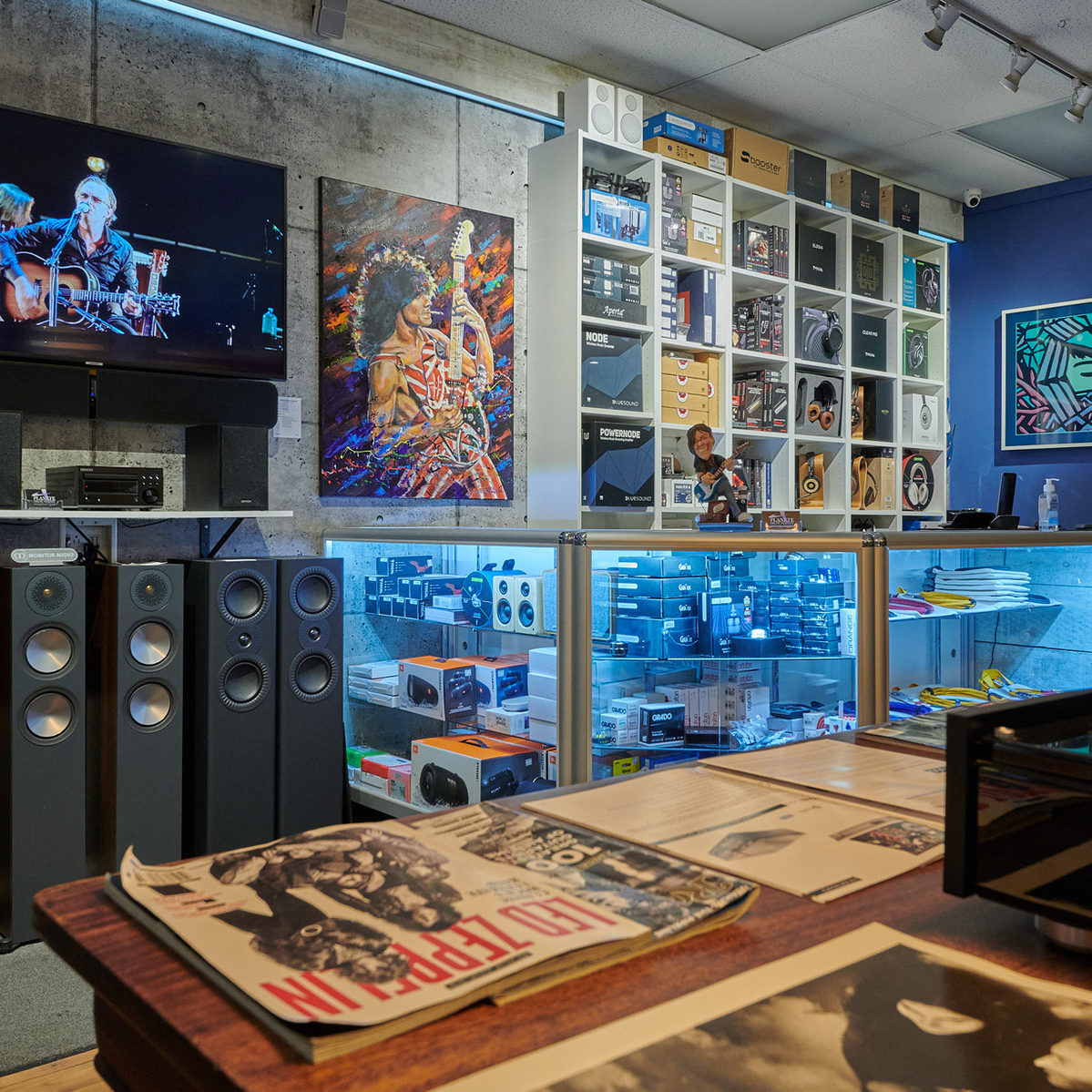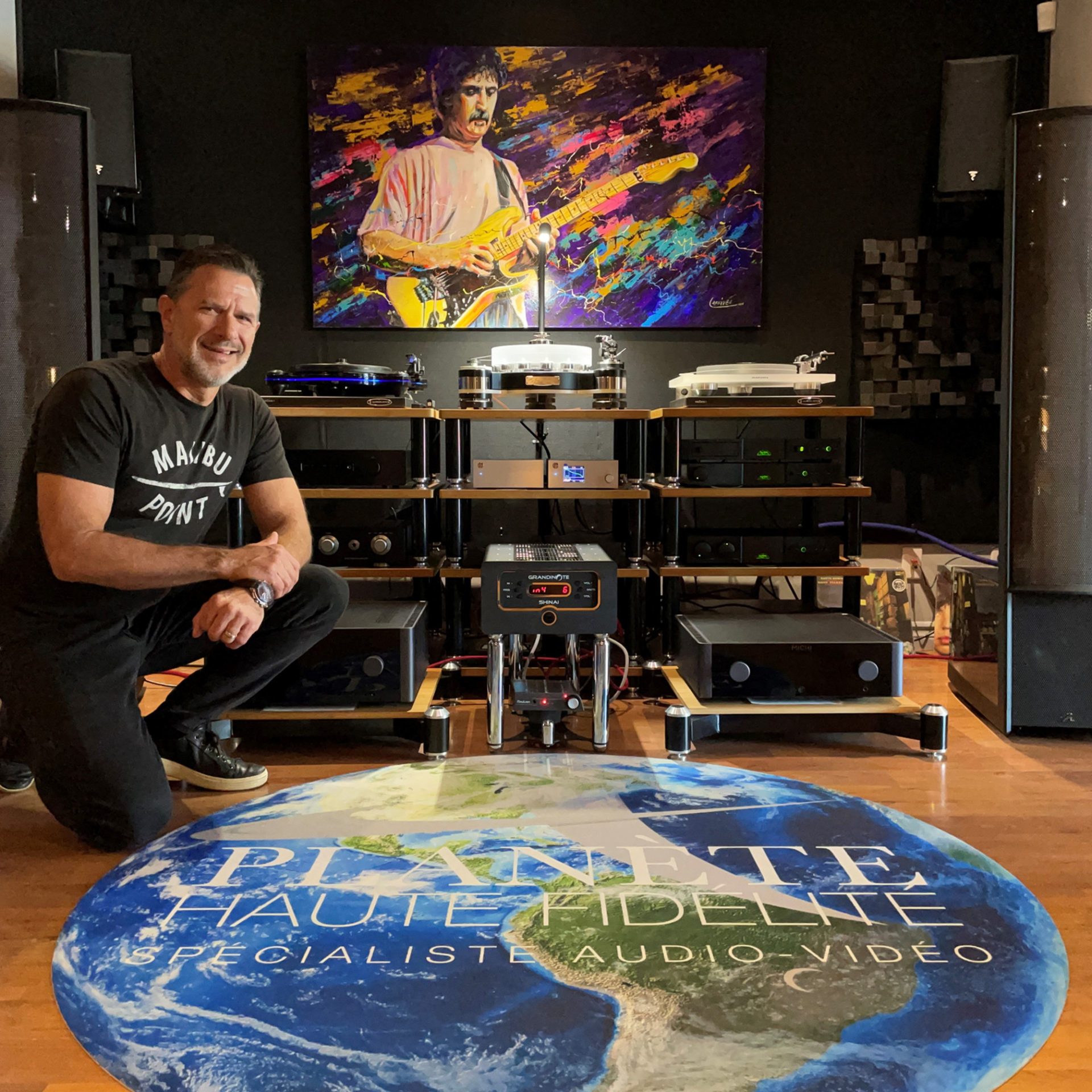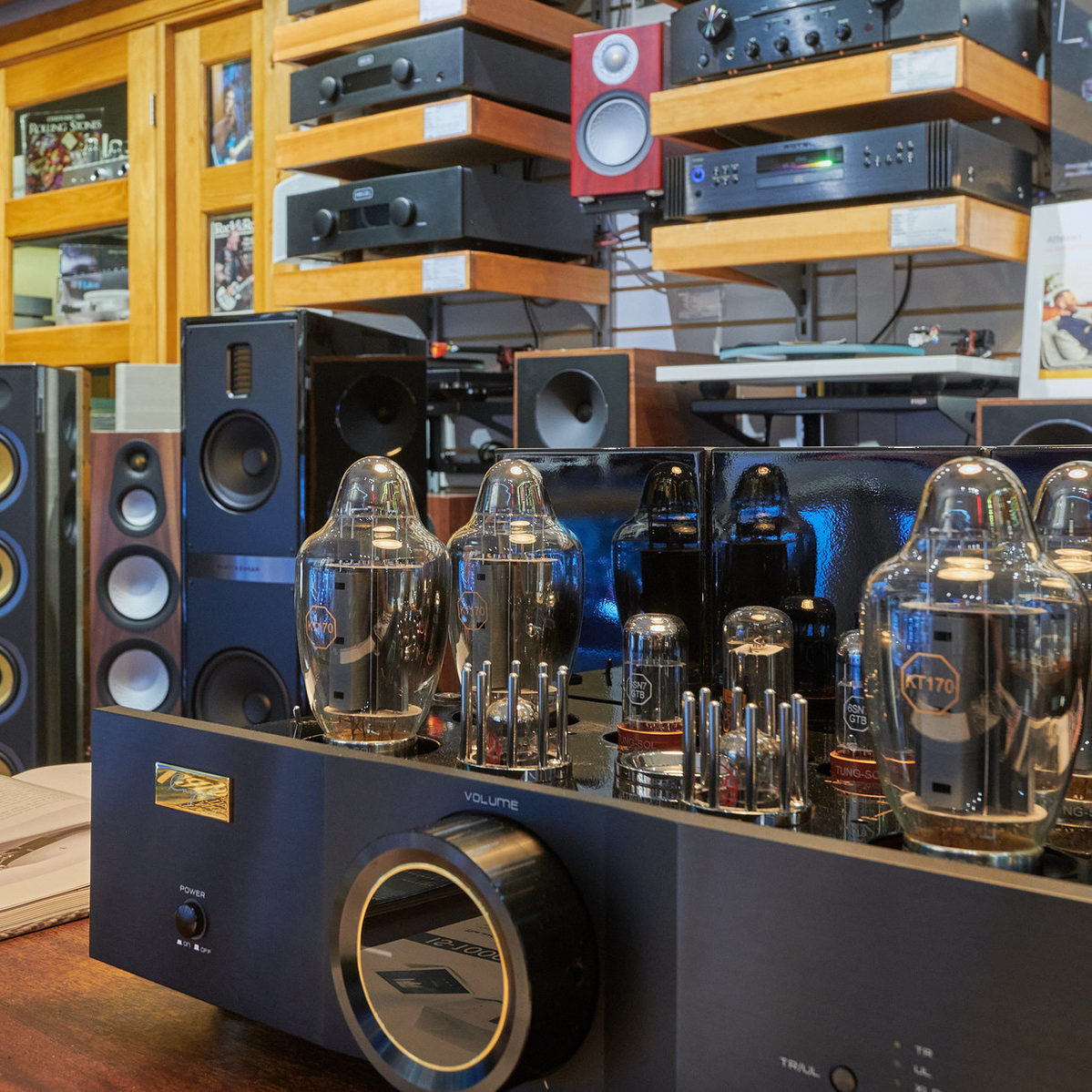 Personalized, experienced service
Planète Haute-Fidélité is an ideal place to exchange, discuss and acquire accessories designed to optimize the performance of your devices, such as cabling, power supplies, acoustic panels, and more.
Planète Haute-Fidélité reflects more than a quarter-century of expertise acquired by Christian Vézina, audio/video consultant and musician, in specialized stores throughout the vast Montreal region. Christian, an avid music lover, is constantly on the lookout for customers' needs, to guide them wisely in the selection of their stereo system or home cinema.
Frequently asked questions