Different brands available
Investing in a quality vinyl turntable is a wise decision for any music lover wishing to rediscover the richness and warmth of analog sound. A top-of-the-range turntable offers unrivalled precision, clarity and audio fidelity, enabling you to relive music in all its glory.
The brands we represent are synonymous with performance and durability, offering immersive listening. Some brands are renowned for their innovative designs and cutting-edge technologies, guaranteeing an exceptional listening experience. Others take a more artisanal approach, with an emphasis on precision and stability, ensuring perfect sound reproduction.
By choosing one of these prestigious brands, you're not only treating yourself to a superior musical experience, but also to an objet d'art that will add a touch of elegance to your space. Dive into the world of vinyl and let Planète Haute Fidélité guide you through this audio adventure.
Advice from professionals
5-star testimonials galore
Come and listen in person!
Trying out vinyl turntables in a store like ours before you buy offers several crucial advantages to guarantee an optimal listening experience.
Personal sound experience: How you feel is subjective and can vary from person to person. Testing turntables in-store allows you to judge sound quality for yourself, according to your own preferences.
Room acoustics: Our store has dedicated listening rooms that simulate different domestic room acoustics. This gives you an idea of how the turntable can look in your home.
Direct comparison: In our store, you can directly compare several turntable models, which is invaluable for distinguishing the nuances between different pieces of equipment.
Expert advice: Our audio sales specialists can provide valuable information, answer your questions, and guide you in your choice according to your needs and budget.
Understanding size and aesthetics: Online photos can sometimes be misleading. Seeing turntables in person allows you to assess their actual size and see how they might fit into your space.
Avoid returns: Testing before you buy can reduce the risk of being dissatisfied with your purchase, avoiding the hassle and expense of returning goods.
In the age of e-commerce, where everything is accessible at the click of a button, the importance of a direct tactile and auditory experience should not be underestimated, especially for products as subjective and nuanced as audiovisual equipment.



Images of our products and store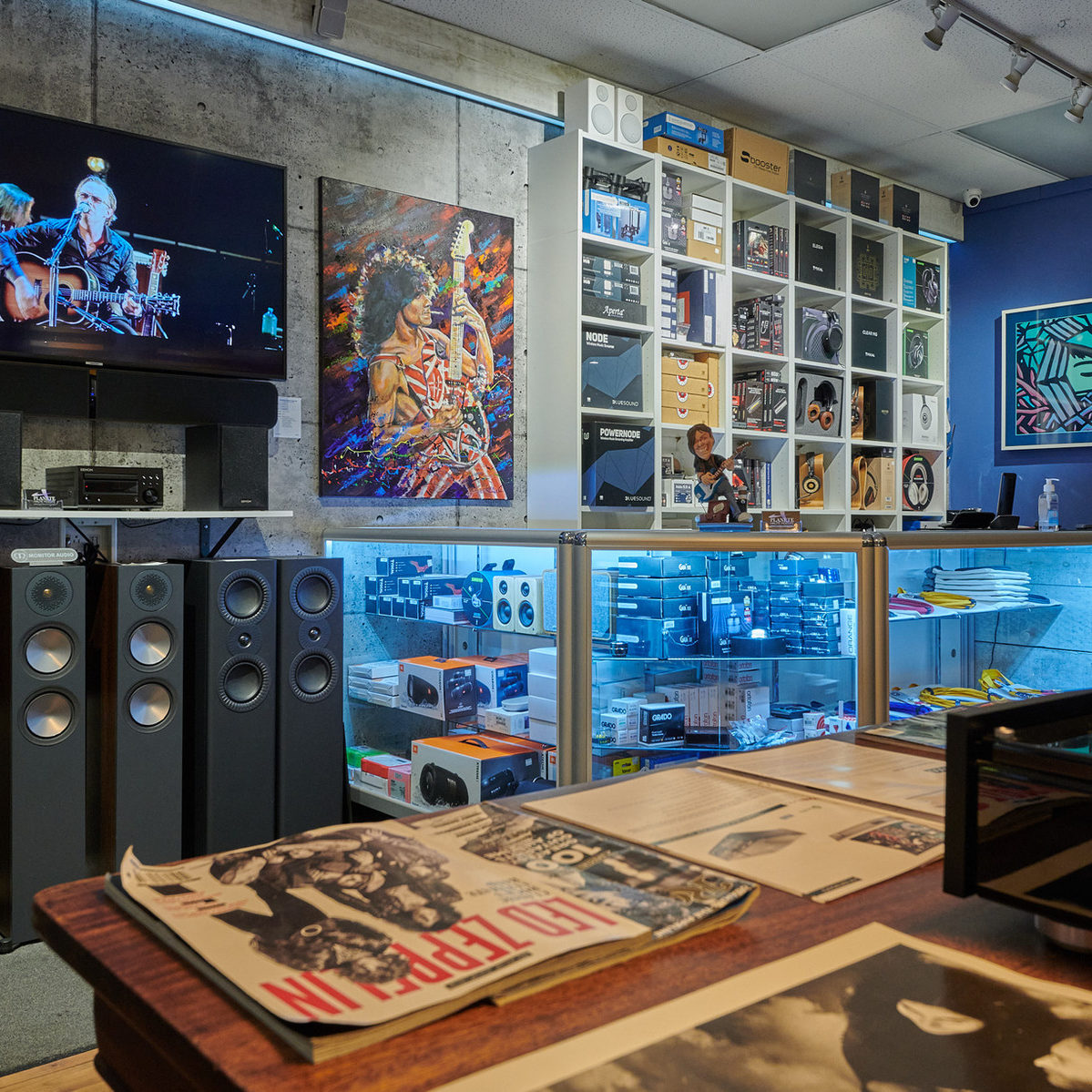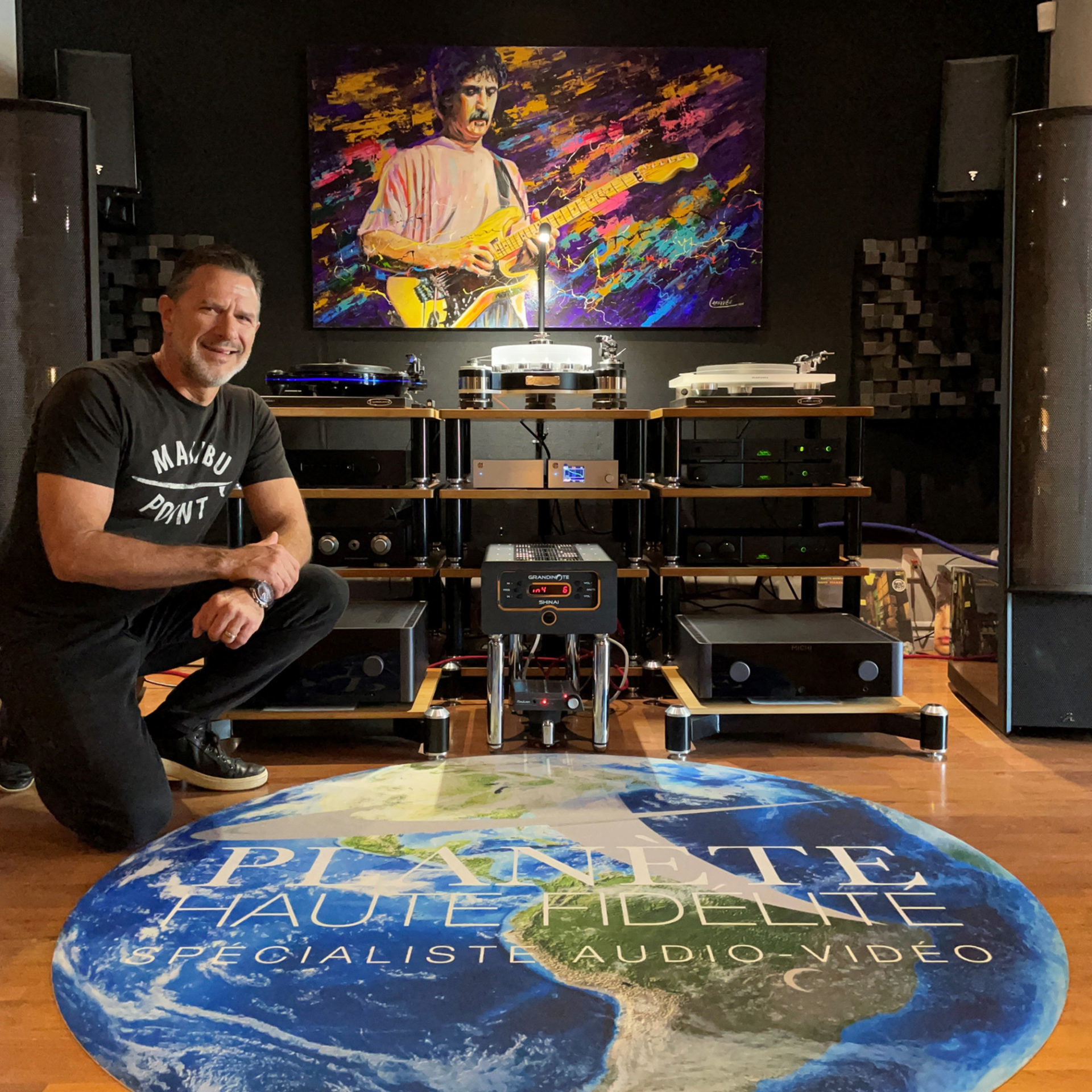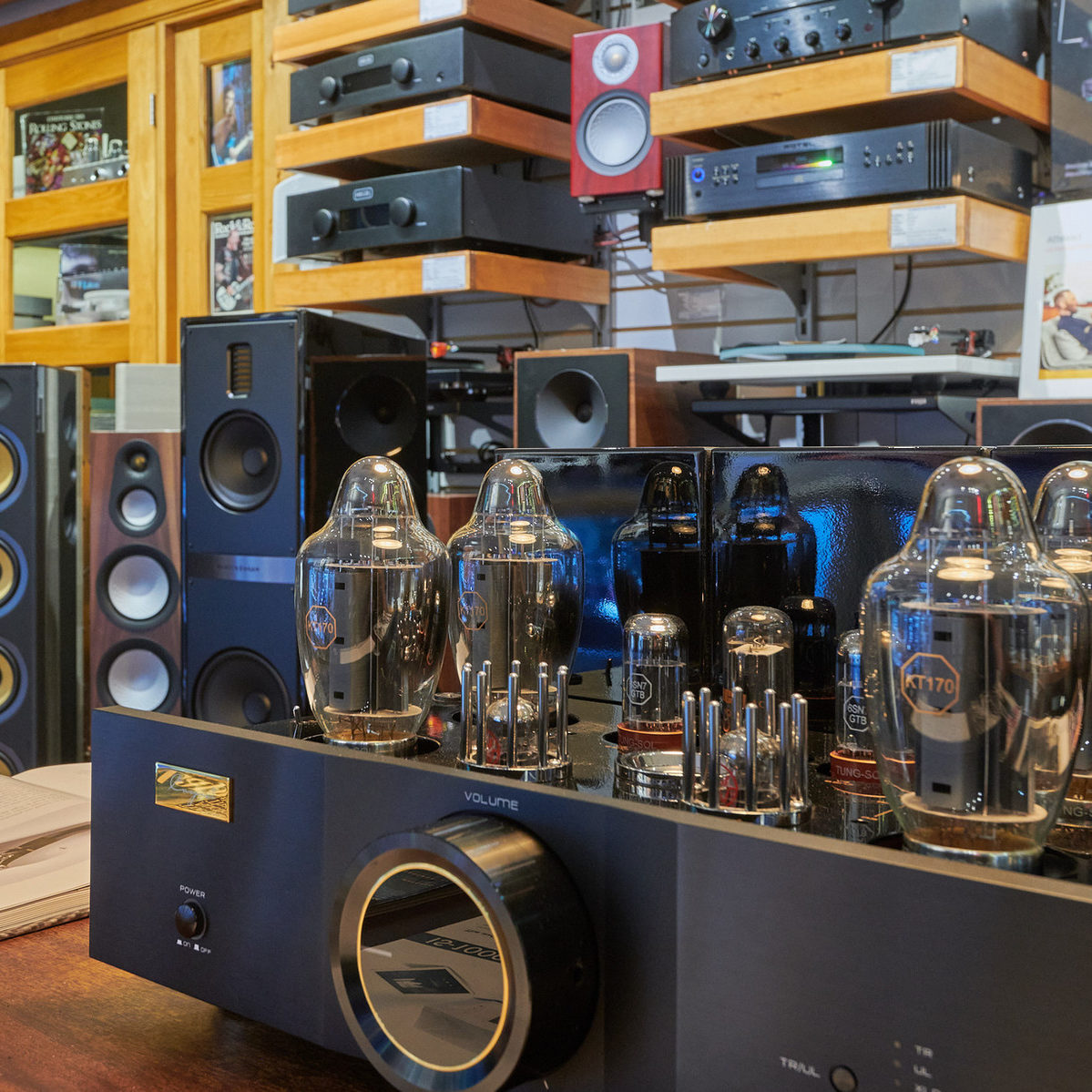 Personalized, experienced service
Planète Haute-Fidélité is an ideal place to exchange, discuss and acquire accessories designed to optimize the performance of your devices, such as cabling, power supplies, acoustic panels, and more.
Planète Haute-Fidélité reflects more than a quarter-century of expertise acquired by Christian Vézina, audio/video consultant and musician, in specialized stores throughout the vast Montreal region. Christian, an avid music lover, is constantly on the lookout for customers' needs, to guide them wisely in the selection of their stereo system or home cinema.
Frequently asked questions